Sachie and I recently spent a long weekend in Phuket. I got a window seat at the back of the plane and, being a daytime flight, a pretty good view.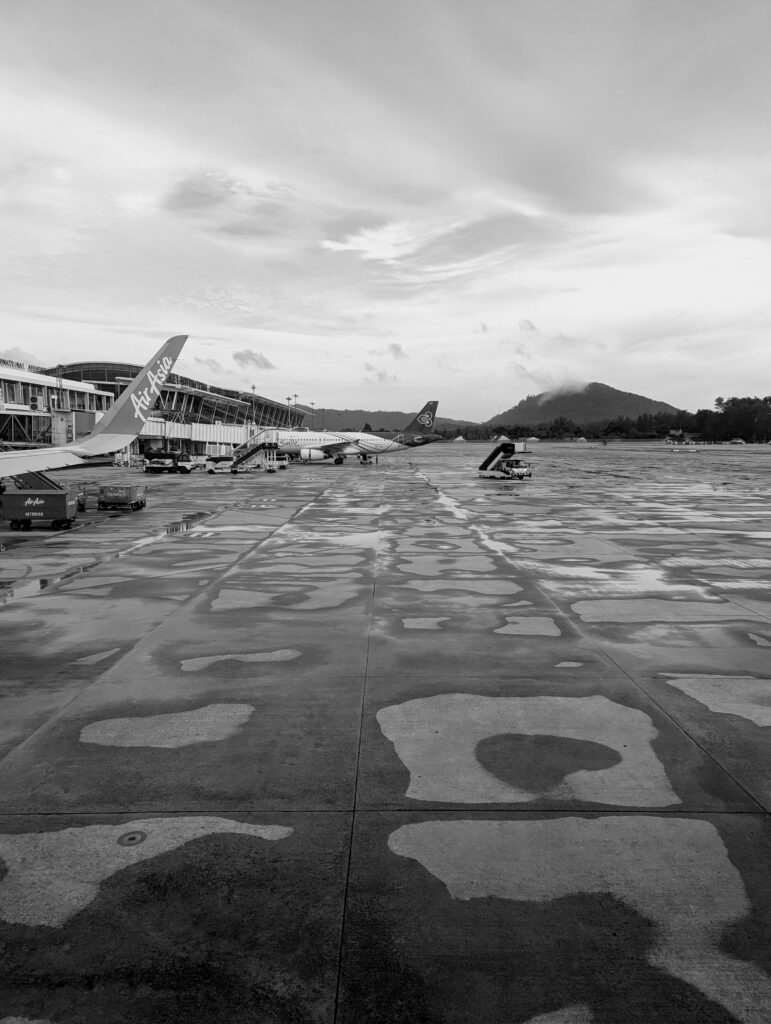 We had stayed at Miss Sachie's resort, Marriott Mai Khao Beach Club, and had a lovely time. You can't quite see it in the photo below but you can see Marriott Phuket Beach Club if you know where to look.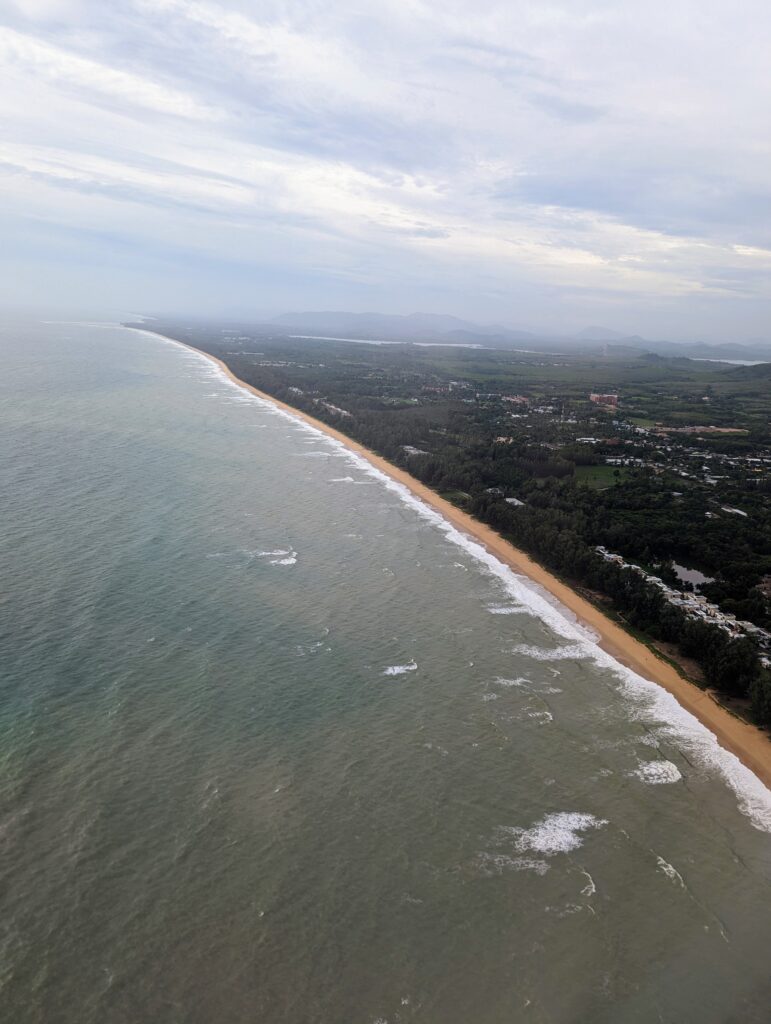 Enough Phuket, we are now approaching Bangkok. This flight was to Don Mueang so we got a good look at the city.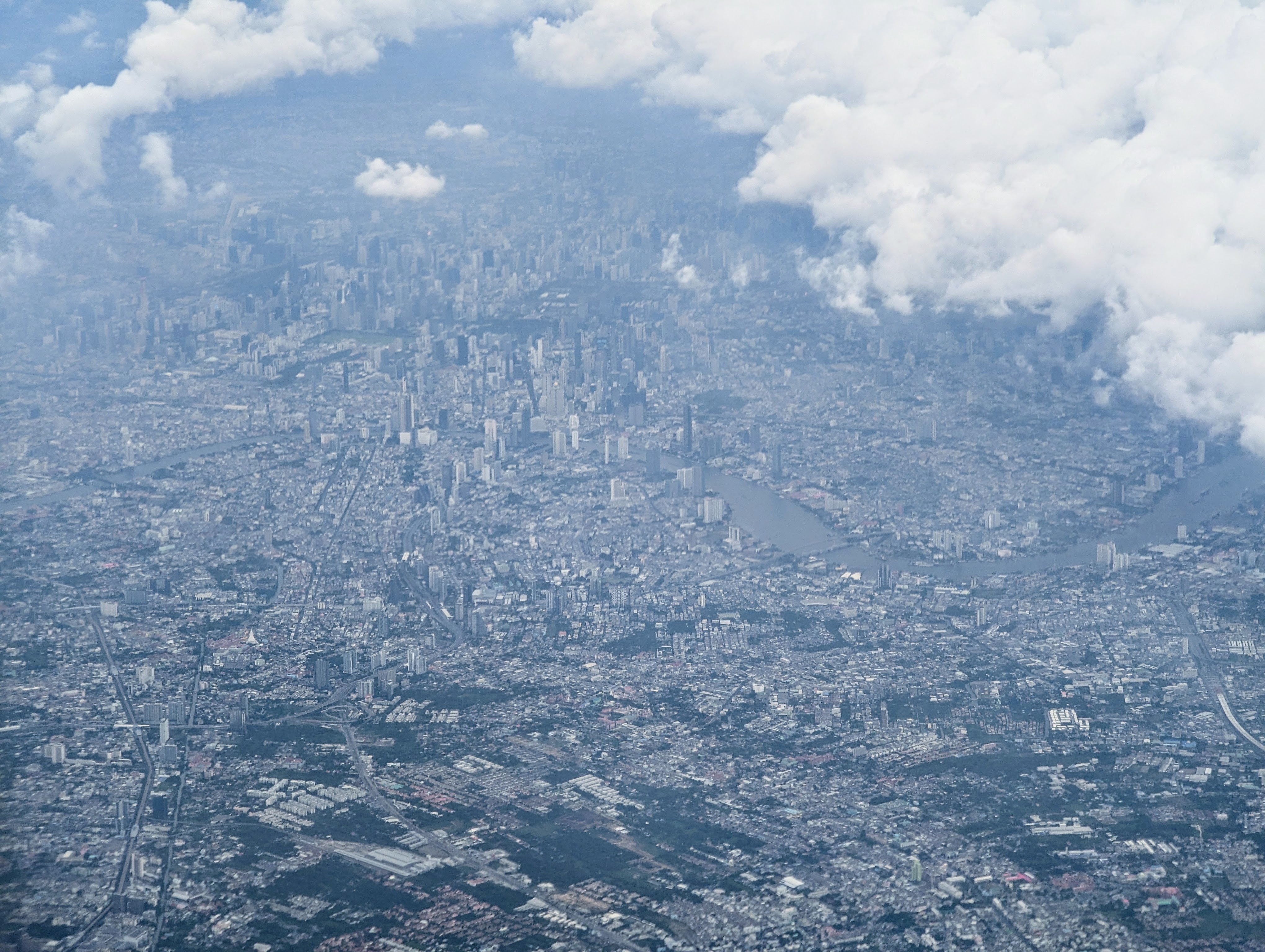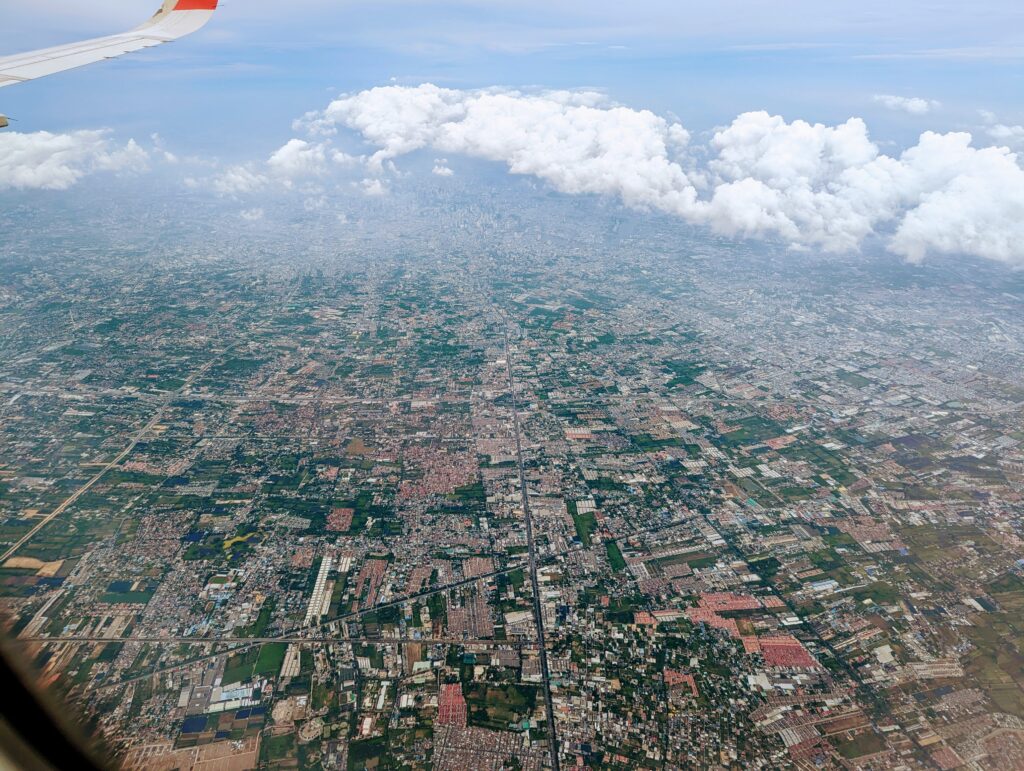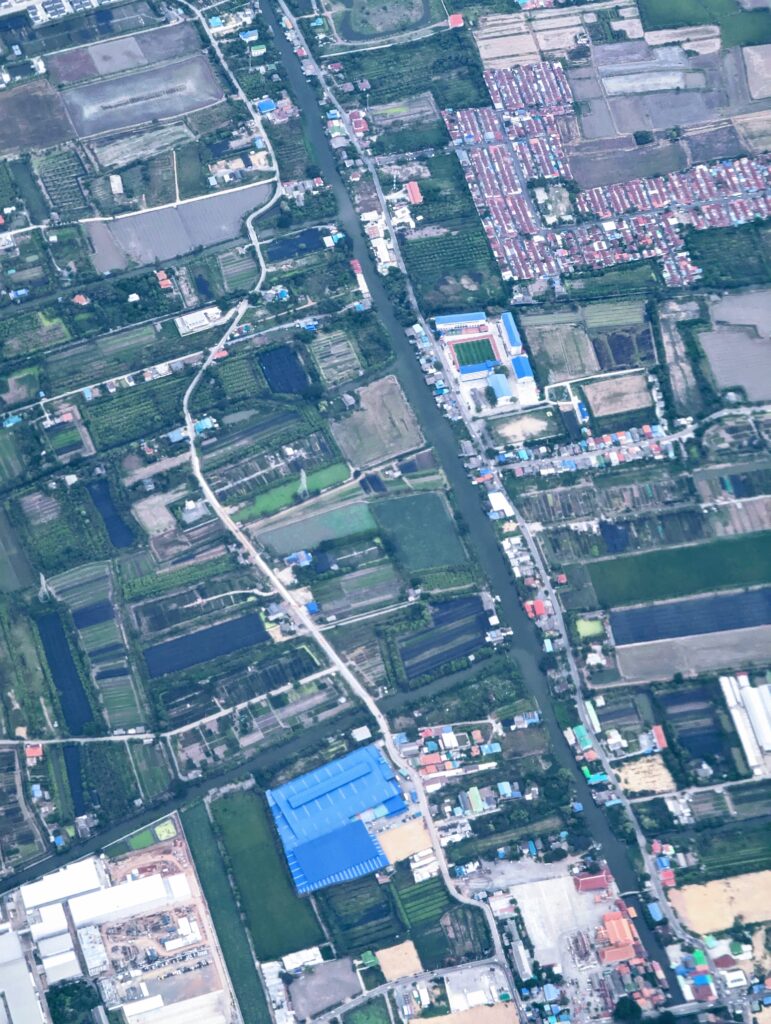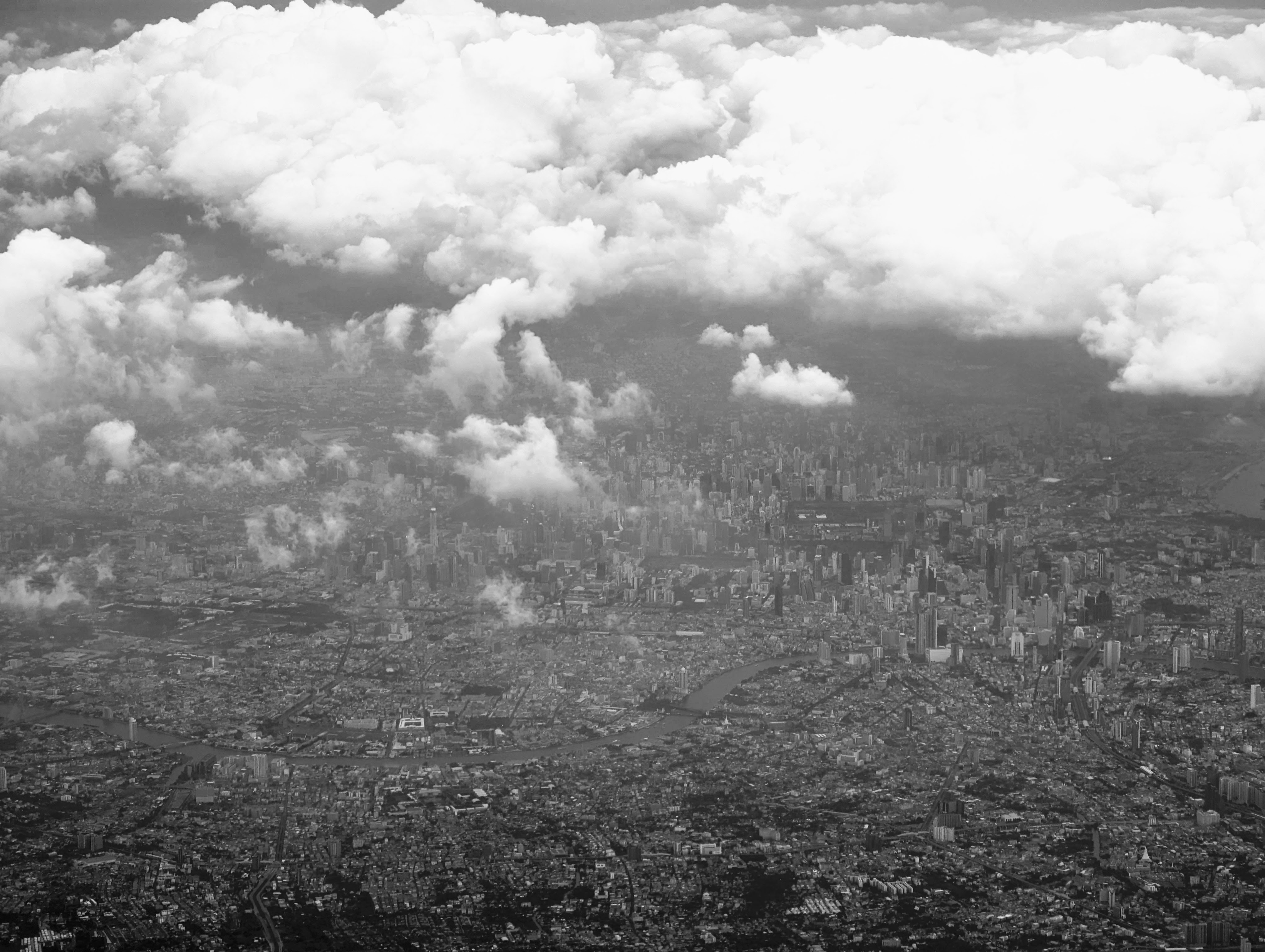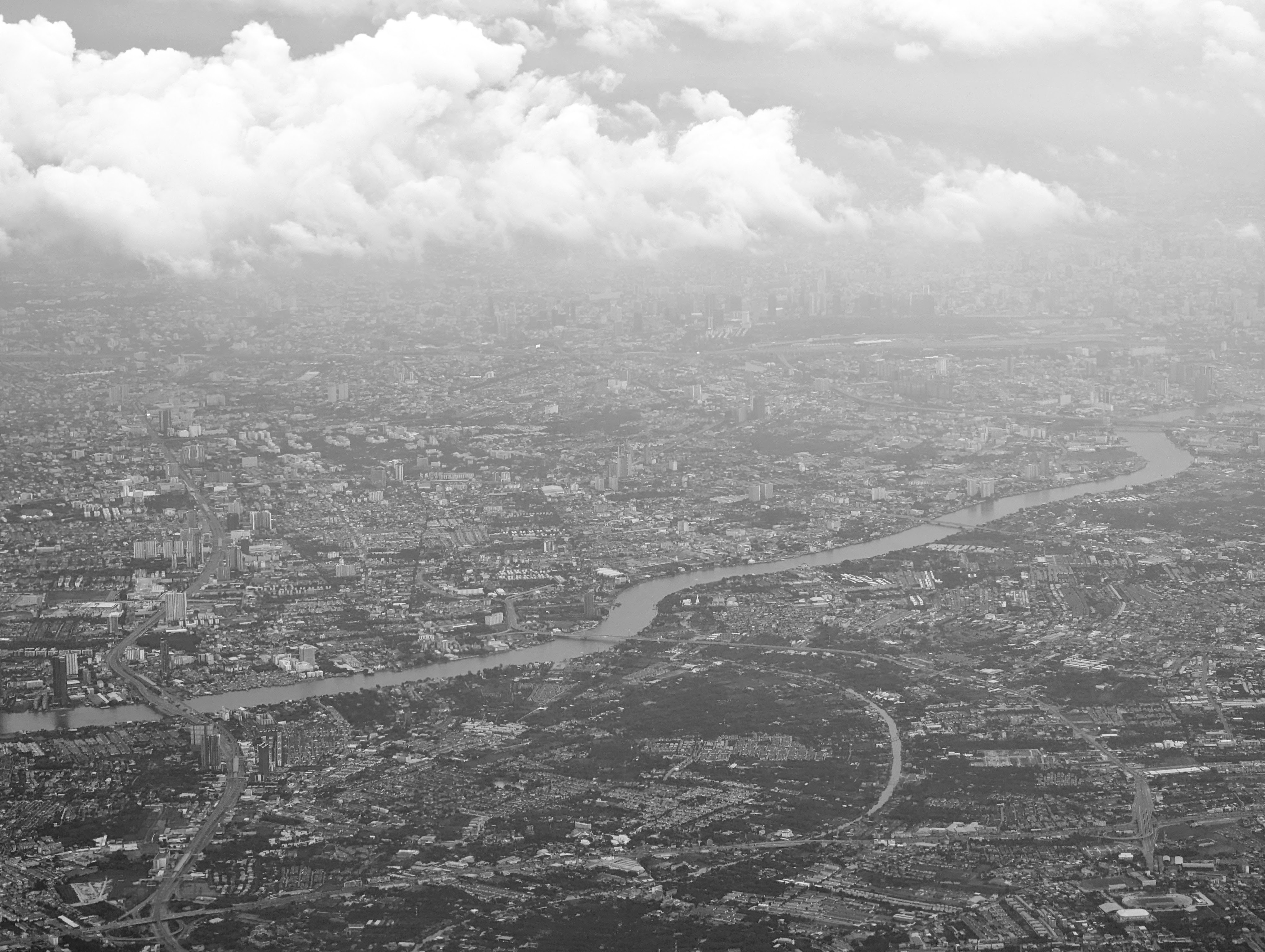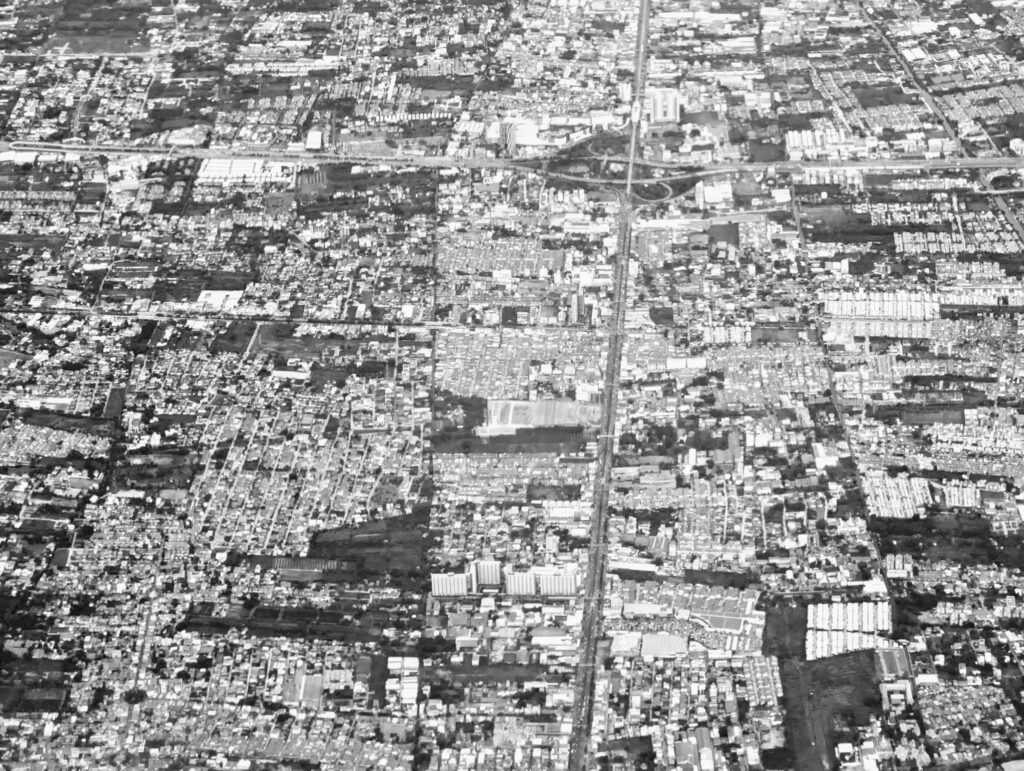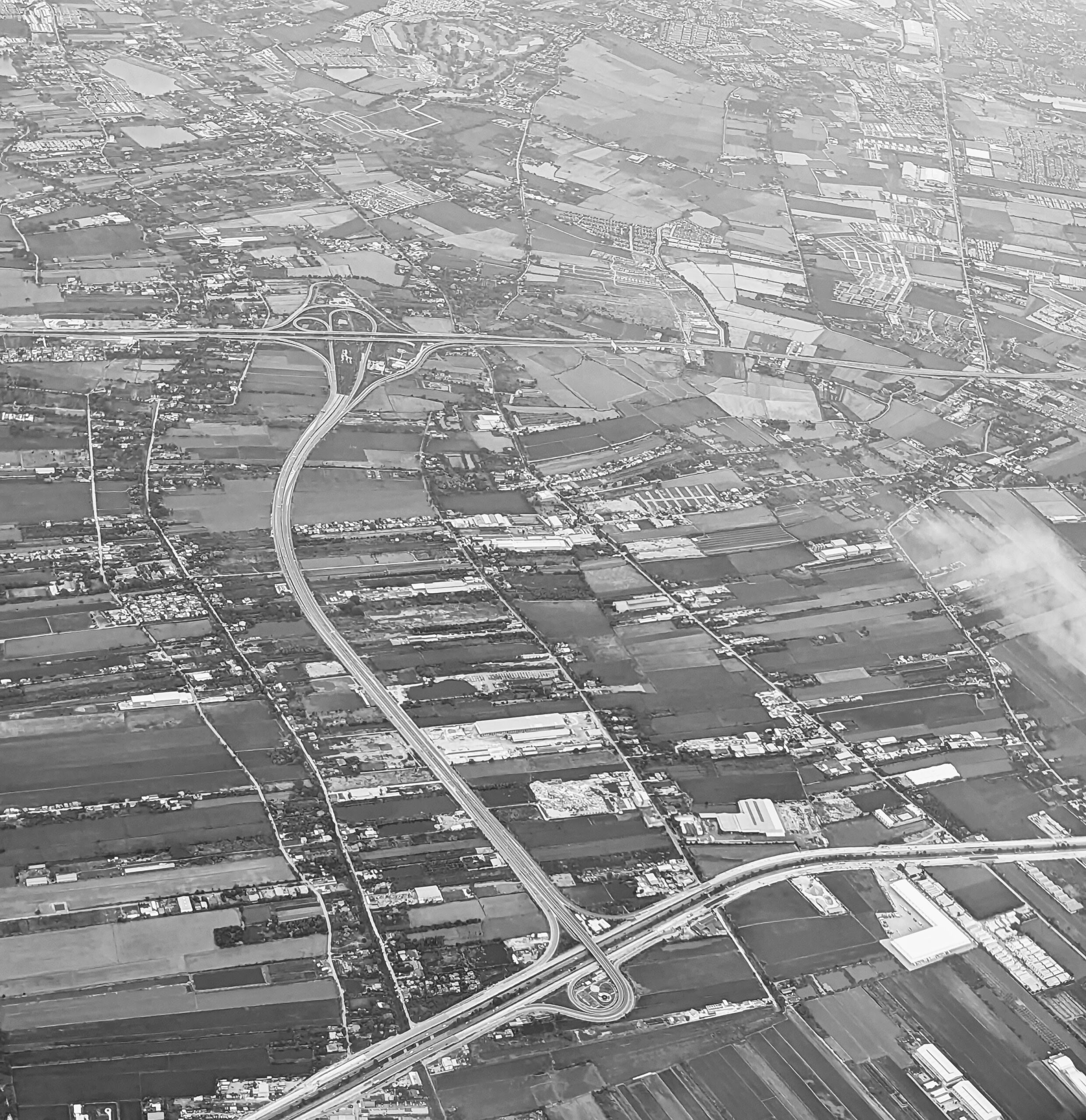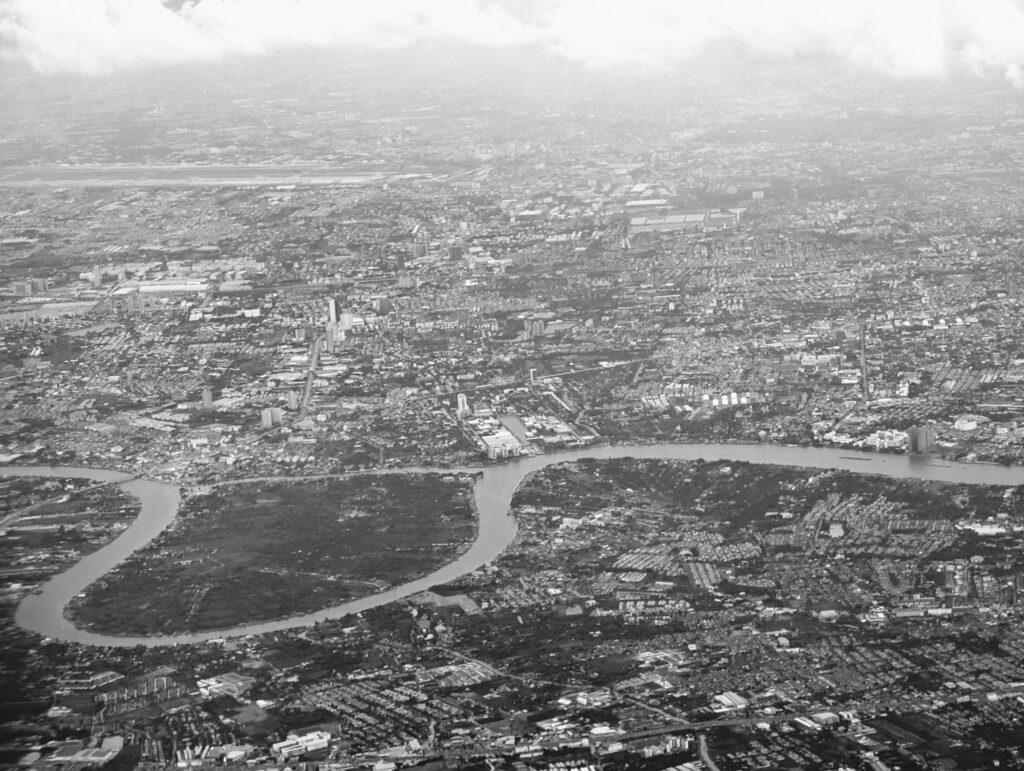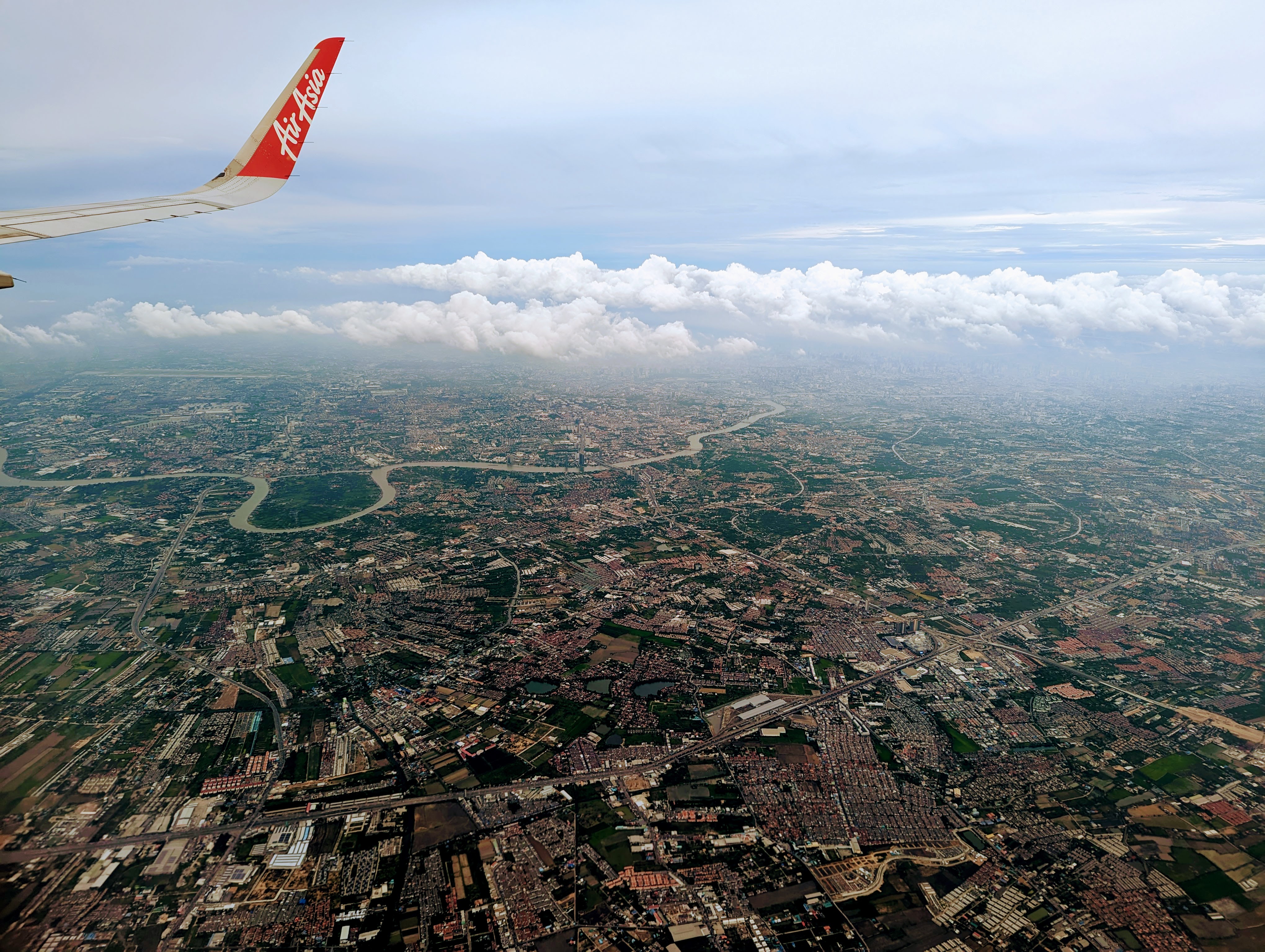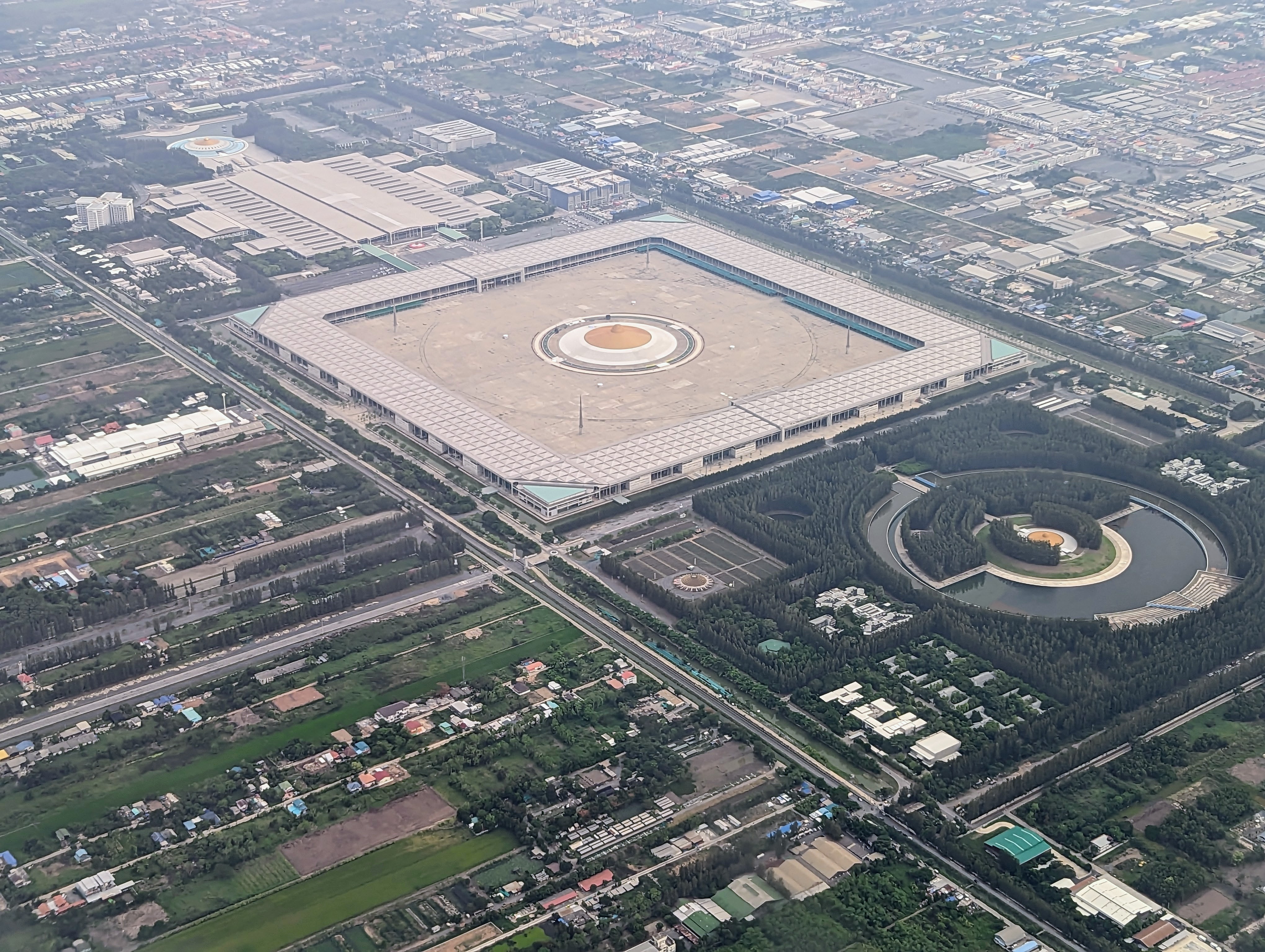 Here's a look at the world's largest 'Buddhist' temple, Wat Dhammakaya. It's the home of a megachurch-style sect that apparently exists to solicit donations and build enormous monuments.
And as our wheels touch down that's the end of another trip. Now it's time to collect our bags and line up for a ride in a 20-year old, clapped out Corolla at the taxi queue. Back in Bangkok indeed.